Thu 13th Feb 2020 at 8:15 am - 4:00 pm, NEC Birmingham, Birmingham, B40 1NT
Location
NEC Birmingham
Categories

Reserve Your Place Here
eCommerce is here to stay — and growing at a rapid pace. The online opportunities to expand your company's brand presence and global reach are huge!
Join us in 2020 for Go Global: Grow your Digital Footprint, a free Midlands Engine event focused on selling via international online marketplaces. This event is for you if your business ticks one or more of the following criteria:
a Midlands based SME with a turnover of £500k+
are already exporting, with a web presence
have a strong domestic business, have an e-commerce site and are ready to export through an online marketplace
Expect a thought-provoking start to the day with a panel session hosted by Jatin Bhurabhai, Ecommerce & Marketplaces Consultant from DIT, where you will hear from:
Candy Kittens – Jamie Laing & Ed Williams, Founder and Managing Director 
BrewDog – David McDowall, Group Chief Operating Officer 
Ohh Deer – Laura Philbin, Sales Manager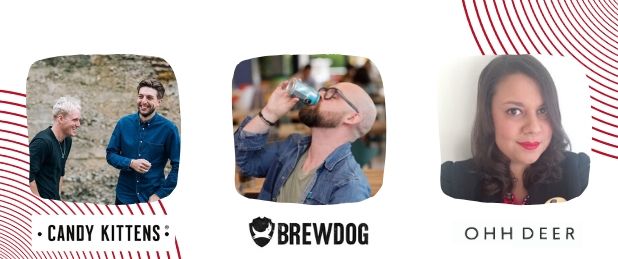 This is a great opportunity to gain some insight into how these businesses are growing on an international platform using online marketplaces and e-commerce websites. There will also be the chance to ask the panel questions about their business growth.
Our E-Marketplace Zone will include talks from a range of global online marketplaces including:
Tmall (Avenue 51)
Fruugo 
Newegg
OnBuy
You'll get to know the key benefits of each platform and also go away with an idea of cost, customer base, how you'll get paid, delivery and fulfilment along with a chance to ask questions.
Our E-Essentials Zone will equip you with the know-how to make your business an online global success. Industry leaders will hold sessions on:
Tax and VAT – with Simply VAT
Logistics and Fulfilment – with Hermes
Payment gateways – with Worldpay
E-commerce Marketing – with Sharpmonkeys
Why attend?
Learn more about some of the top online platforms across the world including how to get your products listed
Connect with more than 200 like-minded individuals who face similar challenges and goals when it comes to global e-commerce
Direct access to e-commerce experts and DIT partners for a full day of knowledge sharing and networking
Listen to insightful keynotes and practical workshops, leaving your online business better equipped
Find out more on the Department for International Trade website.